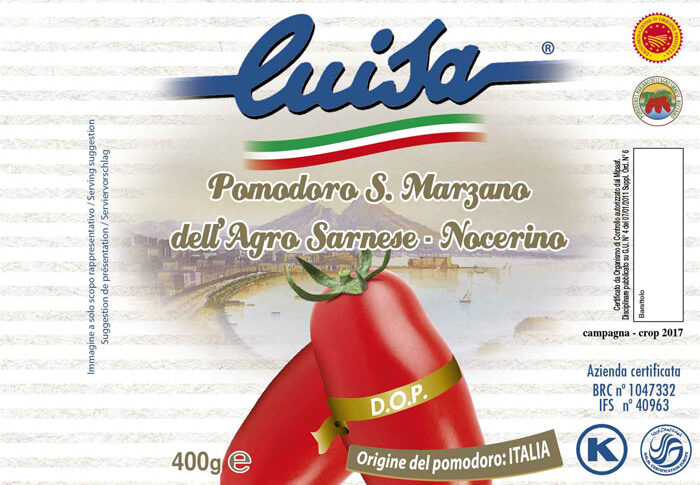 Formati
g 400

g 800

g 2550

g 3000


The var tomatoes. San Marzano, processed to obtain a niche delicacy unmistakable sweet and sour flavor are produced by trusted local farmers on land falling in the volcanic origin of the Agro Sarnese-Nocerino, as defined in the specification.


The company's engineers "The Ant Srl" will follow all stages from seed to cultivation and only at the right maturity are harvested by hand, selected and in a few hours come to the modern factory, where with great care undergo various processes washing, peeling and selection: the more mature ones are processed into juice with the addition of basil, always locally produced, which enhances the aroma.


For the San Marzano D.O.P., like all high-quality products, the boxes are numbered one by one to protect their authenticity.